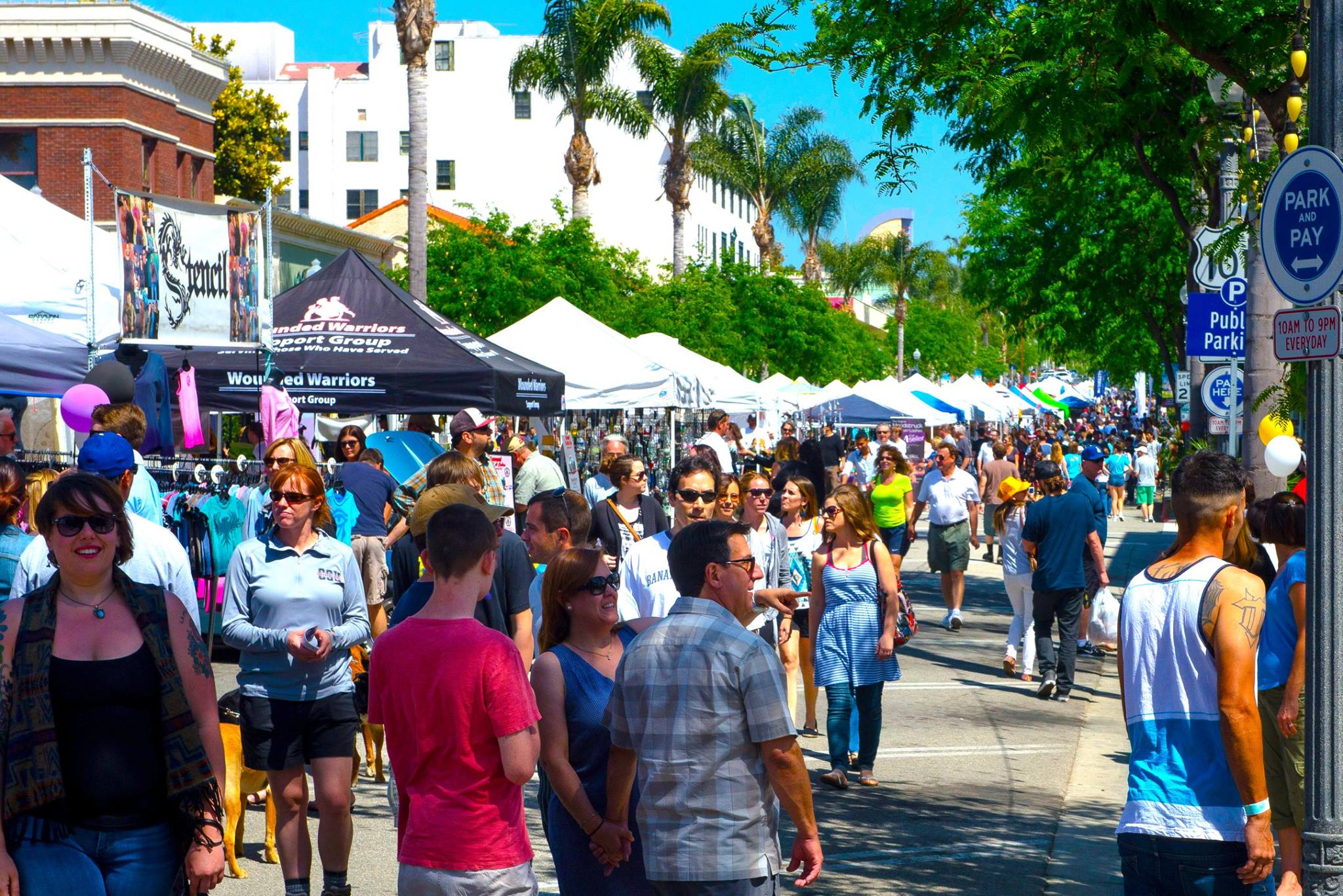 Looking for some springtime fun?
March 28th 2020!
Downtown Ventura
SPRING STREET FAIR / 11 AM – 6:30 PM / FREE
Start your day with the Spring Street Fair on Main Street in Historic Downtown Ventura. Shop local artists, crafters, non-profit organizations, and commercial vendors. Enjoy live entertainment! The street fair and entertainment are FREE and open to the public starting at 11 am!
THE HUNT
A FREE Holiday Egg Hunt at Plaza Park! OVER 30,000 Eggs!!
Bring Your Easter Baskets! Holiday Eggs will Flood Plaza Park for a FREE Egg Hunt!
The KIDS ZONE will feature bounce houses and other inflatables for children to enjoy! tickets will be available for purchase. More info announced soon! Visit https://www.thehuntventura.com for Egg Hunt Schedule!
WINE WALK / 3:00 PM – 6:00 PM
Get ready to buy your ticket!
At 3 pm, the Wine Walk gets started! The Wine Walk will showcase Champagne, Sparkling Wines, and Craft Beer sampling in your favorite downtown businesses. Each guest will receive a Wine Walk wristband, a tasting cup and a map of the participating tasting sites throughout Downtown Ventura. Each tasting site will have a designated area set-up for Wine Walk guests to sample! Champagne, Sparkling Wines, and Craft Beer sampling tasting will end at 6:00 pm.
VIP BUNNY LOUNGE/ 3:00 PM – 6:00 PM
Upgrade your ticket to enjoy all the perks!
The VIP Bunny Lounge is the best way to enjoy The Wine Walk!
The Bunny Lounge is an exclusive area for VIP guests with Mimosas, Chocolates, Desserts, Champagne, Sparkling Wine, and Craft Beer Tastings And Live Entertainment.
VIP Guests are also able to enter any of the 40 General Admission tasting locations throughout Downtown Ventura.
LIVE ENTERTAINMENT
Live entertainment will fill the streets as you stroll through the Spring Street Fair until 6:30 PM. Come enjoy Spring in Downtown Ventura!
Event will go on rain or shine!
Please visit SpringWineWalk.com for more info!