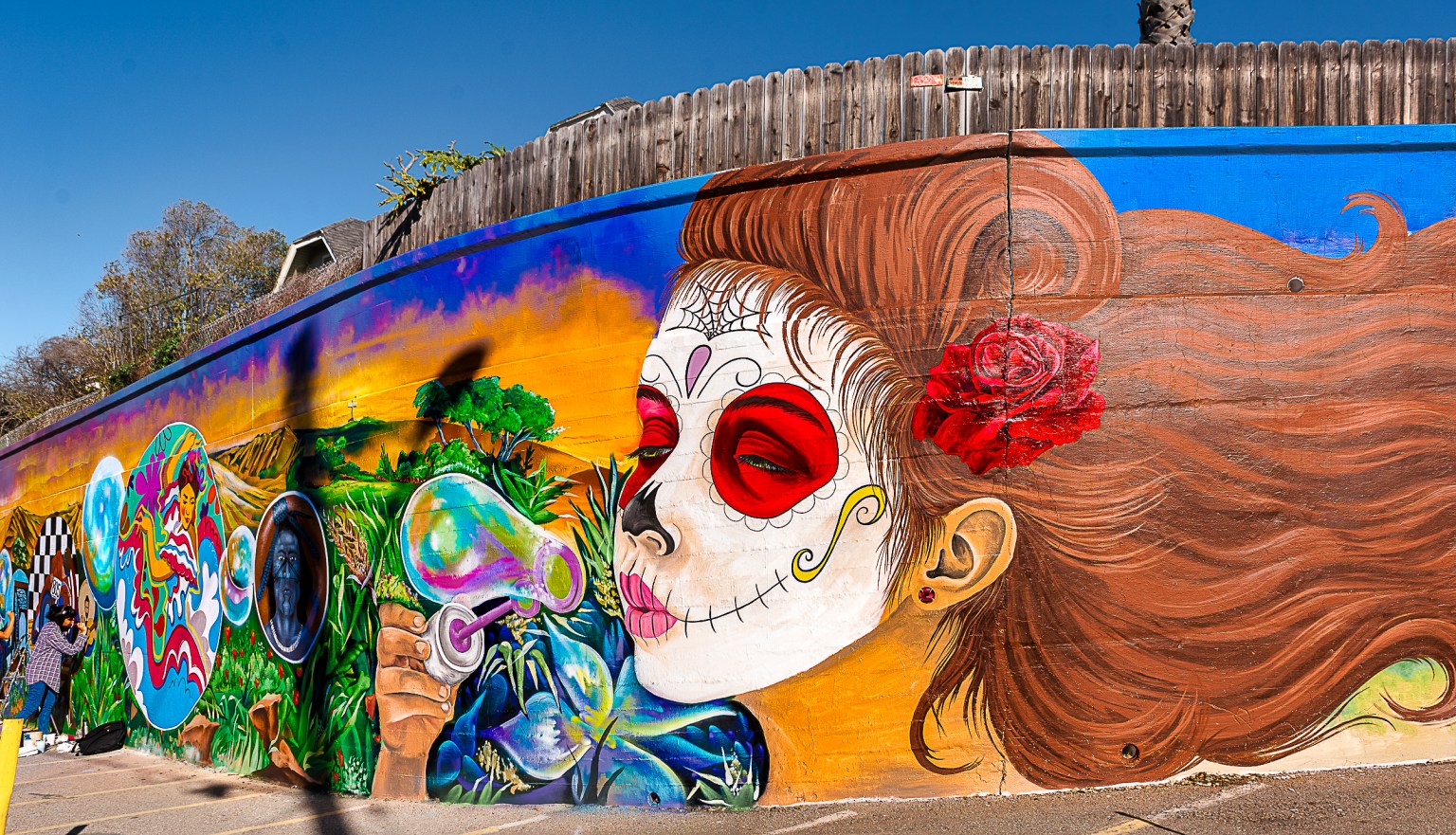 PURA AVENIDA
Lead Artist: Cynthia Polk Artist Team: Juan Martinez, Onofre Banderas, Dain Acevedo, Patzy Salazar, Vince Felix plus 50 other local artists!
Brought to the community by: Westside Community Development Corporation and Parks and Rec. Dept.

100 Block of Wall St.
Downtown Ventura is host to many beautiful and artistic murals that depict the many sights, sea life and history of the area. If you are looking to get a little exercise, feel the sun on your face and breathe the fresh beach air, take a walk down Ventura Ave and check out the imagination and artistry of the talented mural artists. Click the link below to print the handy guide and easy walk along Ventura Ave. This free fun is guaranteed to make you smile.
https://visitventuraca.com/blog/how-can-i-see-venturas-westside-murals/
Enjoy!