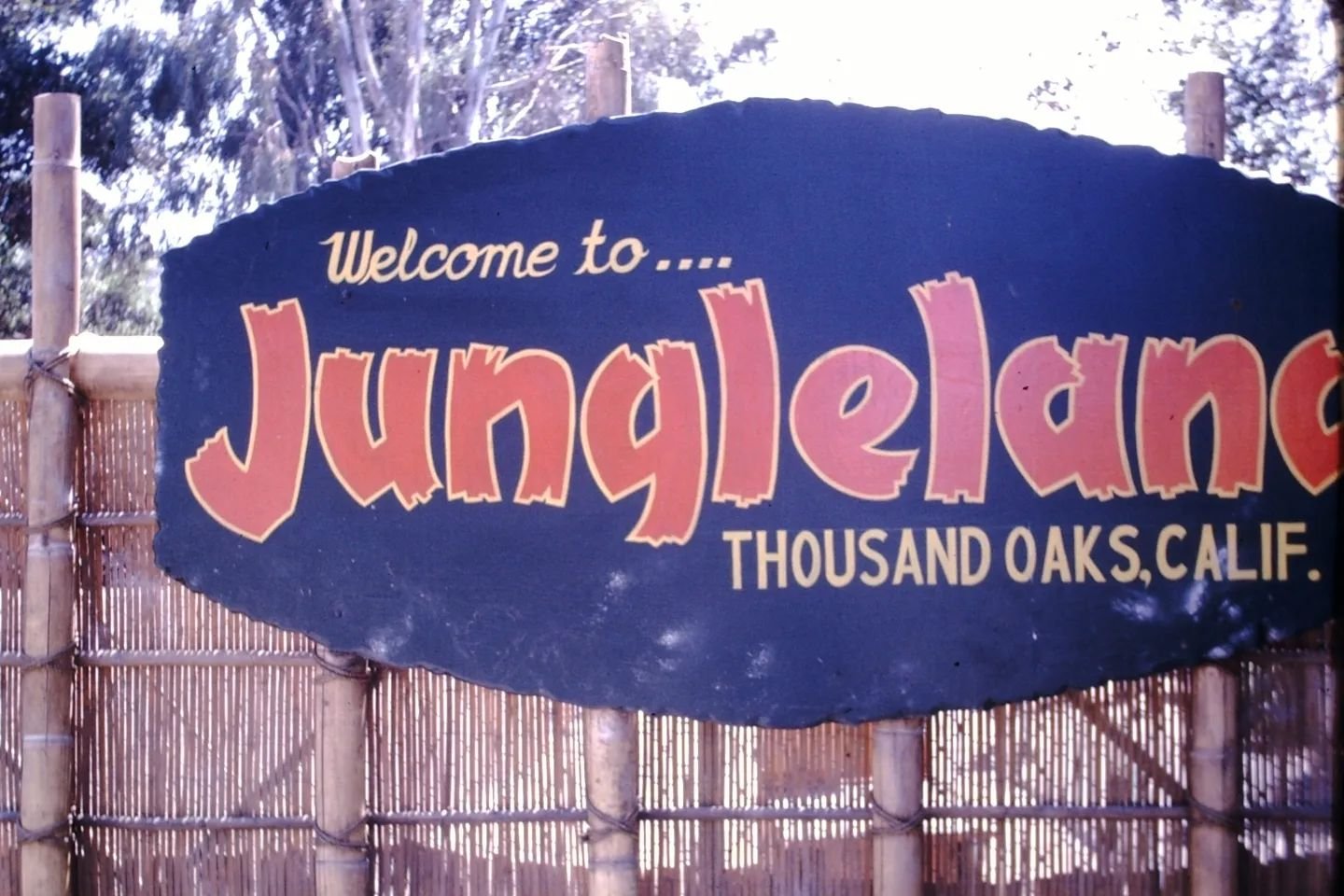 The Thousand Oaks Civic Arts Plaza is located on historic land in many respects. The land was originally part of "Rancho El Conejo," a Spanish land grant. Egbert Starr Newbury purchased 2,259 acres of this land in 1874 and built a home her. After a drought in 1876-1877 bankrupted the Newbury family, the land was foreclosed and sold to the Crowley family in 1887, who built a successful ranch on the land. In 1910, Frank Crowley's parents built him a five bedroom, two-story home on the land that is located at 2522 Pleasant Way.
The Crowley family lived on the ranch until 1922. The Crowley House went through several ownership changes through the years but is now maintained by the Conejo Recreation and Parks District and is considered a Ventura County Historical Landmark.
One of the subsequent owners of the Crowley House was Louis and Kathleen Goebel. In 1925, Goebel purchased former Newbury/Crowley land where the Thousand Oaks Civic Arts Plaza currently stands. It cost him $50. Louis Goebel soon opened Goebel's Lion Farm, where he trained lions and rented them to movie studios. As travelers passed through town, they wanted to see the animals. Goebel capitalized on this in 1929, when the site became "Goebel's Wild Animal Farm," a theme park that became very popular in the 1940s and 1950s. The 170 acre site housed all sorts of animals...elephants, tigers, giraffes, hippos, chimpanzees and more. Additionally, many TV shows and movies were filmed there, such as Tarzan, The Adventures of Robin Hood and Birth of a Nation. Goebel's Wild Animal Farm was home to Leo the Lion, of MGM Pictures fame.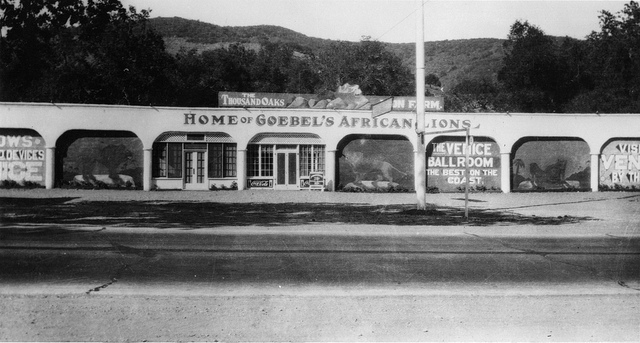 Over the years, other animal celebrity residents included Mr. Ed, the talking horse, Bimbo, the elephant from Circus Boy and Tamba, the chimpanzee in Tarzan films and "Bedtime with Bonzo" starring Ronald Reagan and Diana Lynn. Goebel sold Jungleland in 1946 and the park was renamed the "World Jungle Compound." Ten years later it was sold again to executives from 20th Century Fox and was renamed "Jungleland."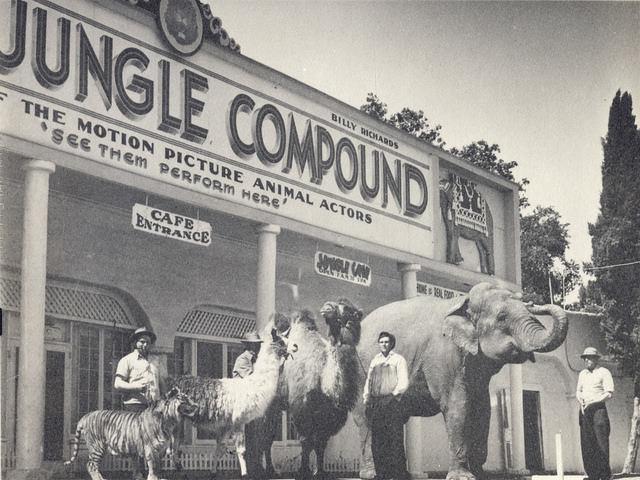 After five years, the business slid and Goebel was able to purchase it back in 1961. At its peak popularity, the 170 acre Jungleland compound had all sorts of activities - shows by tiger trainer Mabel Stark, and others, elephant rides, tortoise rides, ducky boat rides, train rides, safari tram buses and even a sky tram. Animals included elephants, lions, tigers, hippos, camels, llamas, giraffes, orangutans, chimpanzees and a variety of others. Jungleland closed in October 1969 after its popularity continued to drop - a combination of increased competition (Disneyland, Knotts Berry Farm, Universal Studios, etc.) and the fact that Highway 101 diverted drivers around the theme park.
The park operated for 43 years and its 1,800 animal occupants were sold at auction. So...when you stroll through the grounds of the Civic Arts Plaza and The Lakes in Thousand Oaks, close your eyes and see if you can envision all the animal excitement that took place here just a few generations ago in the heart of Thousand Oaks.