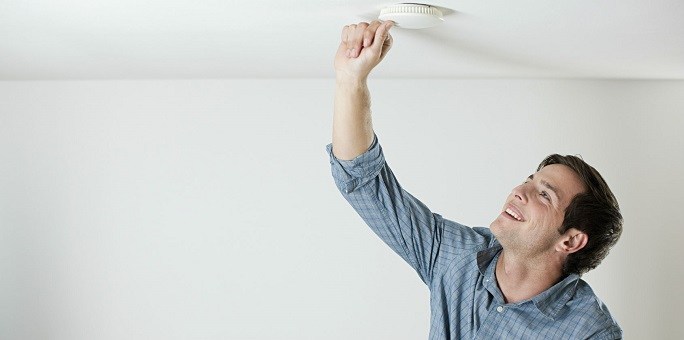 Smoke detectors and fire alarms may be some of the most important items in your home when it comes to your family's safety. These early warning devices may help alert your family to fire and dangerous smoke while there is still time to evacuate, but they need to be periodically tested to help ensure proper function.
These electronic devices are not infallible. Batteries die, and other parts of the smoke detector can wear out over time. Testing them regularly and replacing batteries (or the entire device) is one way to help ensure your family stays safe should there be a fire in your home.
How to test your smoke detector
Press and hold the test button on the smoke detector. It can take a few seconds to begin, but a loud, ear-piercing siren should emanate from the smoke detector while the button is pressed. If the sound is weak or nonexistent, replace your batteries. If it has been more than six months since you last replaced the batteries (whether your detector is battery-powered or hardwired), change them now regardless of the test result, and test the new batteries one final time to help ensure proper functioning. You should also look at your smoke detector to make sure there's no dust or other substance blocking its grates, which may prevent it from working even if the batteries are new.