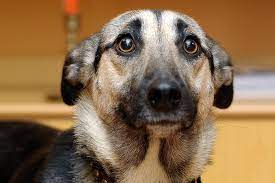 Every year around the Fourth of July, animal shelters across the United States take in many more dogs and cats than usual. Many of them are pets that have escaped from their owners because of the loud sounds of fireworks. They become frightened and run away to get as far as they can from the terrifying noises they hear. Here are a few tips to help keep them safe and happy.
Keep your pet indoors
The best thing you can do to keep your pet safe around the Fourth of July is to keep him indoors. By being inside, he won't be directly exposed to the frightening sounds or sights of fireworks.
Keep him in his favorite room
It's important to keep your pet in a place he's comfortable in. This will help him feel more secure when the fireworks go off. Be sure to close the windows and curtains to help block out the sights and sounds of the firecrackers outside.
Someone to keep your pet company
If you plan to be out of your house during the celebrations, who will stay with your dog? Cats are more independent so are less likely to mind being left alone, but your canine will need some companionship. Do you have a family member who would be glad to stay home with him or a reliable pet sitter who's willing to come over? Your pup will be happiest if he has someone with him during the commotion he's sure to hear outside.
Play familiar sounds
If you're away for the Fourth of July, turn on whatever your pet is used to hearing at home like the tv or music. Like being in a familiar room, listening to familiar sounds will help him feel at ease.
Provide toys and blankets
When helping my pet to feel comfortable, keep his familiar toys near him. Also keep a familar towel nearby, such as one from inside his crate or bed. Keeping your pet's familiar toys and other items close to him will help him feel settled.
Stay calm
If you are home with your pup during the fireworks, stay calm. Dogs feed off their owners' energy. If you are feeling anxious about your dog feeling frightened, your furry friend will pick up on your anxiety and will display nervous behavior.
ID or microchip your pet
Many people have family or friends coming and going from their home on the Fourth of July. This means it will be easy for your dog or cat to escape. Your guests may do their best to be careful, but our furry friends have a way of sneaking out the door.