Have fun and be safe!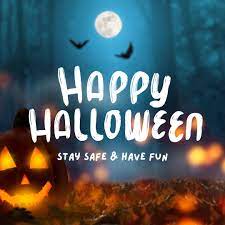 Decorate costumes and bags with reflective tape or stickers and, if possible, choose light colors.
Choose face paint and makeup whenever possible instead of masks, which can obstruct a child's vision.
Have kids carry glow sticks or flashlights to help them see and be seen by drivers.